The Salon
The Salon is a homebase for female communities focused on connecting and supporting female professionals and women leaders. A league of ladies that lift each other up.
It is your one-stop-shop to connect, work, get inspired and be spoiled.



The Salon is an exclusive community for female professionals who want to thrive. For the badassery juniors, the bossladies, the working moms, the seniors and the investors. For all the forward thinking women out there that understand that we can take flight if we broaden each other's horizon.


Meet awesome women, get inspired, grow your career through our community and events, use our elegantly designed space to work from, to host a business meeting, to pause, drink and eat or enjoy sports.

Membership of the Salon includes access to work- and meeting spaces, a full calendar of inspirational events to learn and grow as well as a spa and workout studio to prioritize your self care.
Connect
Join our gang of fabulous females. Forge connections and grow together. Get inspired and learn from the leading ladies you've been dying to meet. Check out our chockful calendar.
Grow
Broaden your horizons and learn new skills in and beyond our space. Join one of the many events to get informed on the latest trends and learn new capabilities.
Work
A spacious and fabulous place to work with everything you need to be awesome. You can count on super-fast WiFi, a host to help you with your every need and a perfectly equipped coffeebar.
Indulge
It's time for you! Give your brain a rest or brainstorm your next great idea in our indulgent spa. Start your day with yoga, or end with a high-intensity class. Our experts tailor to your needs.
Refuel
Have breakfast with your angel investor. Eat lunch with other community members. Sit down for a cocktail with your co-founder. Whatever the occasion, we got you covered.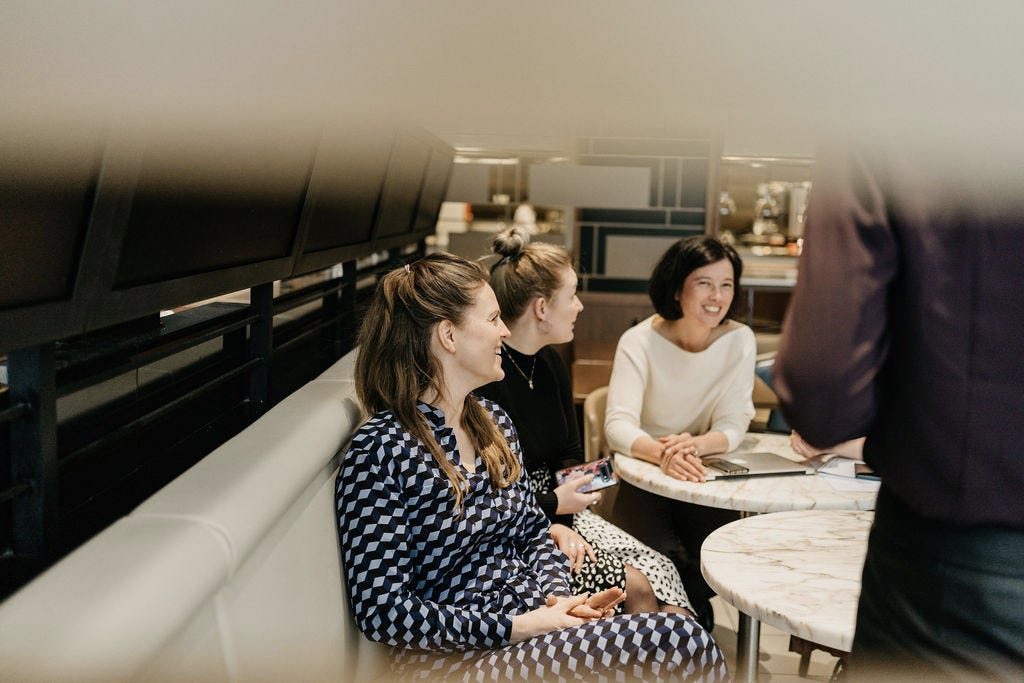 Our events, your inspiration
Our curated calendar offers inspiring must see experiences within and beyond our homebase.
An educated girl is more likely to grow up healthy, safe and empowered to determine the course of her life and future.

Become a member and we donate to the Malala Fund, helping girls to go to school.

Our impact to society is important to us, and as the Salon grows, so does our social program, ultimately providing scholarships and placements for girls who need financial aid, education and coaching to pursue their dreams.
Curious? Get in touch, we would love to get to know you.

Drop us a line and we would be happy to include you in our next event or have you over for coffee. Get to see and experience the Salon and its services first hand.